Main content starts here, tab to start navigating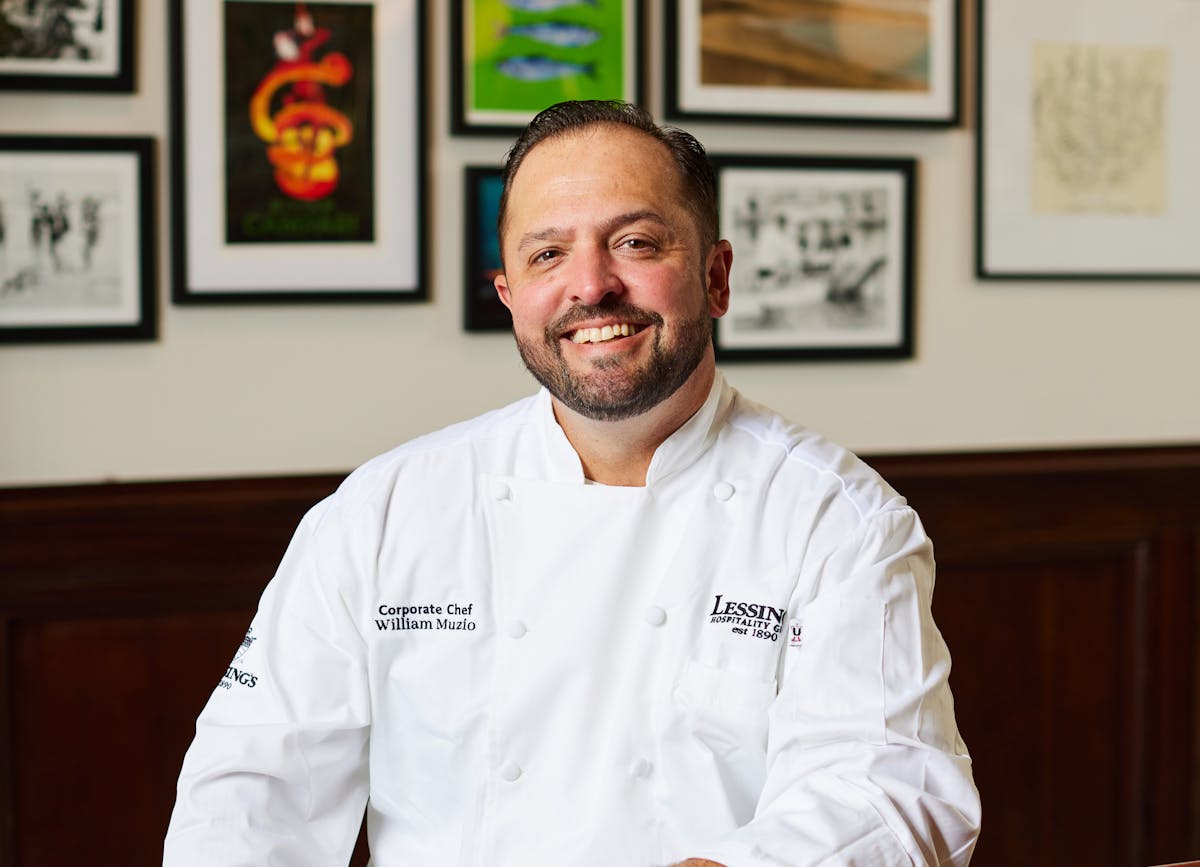 Billy Muzio
Executive Chef
William Muzio, the Executive Chef of Bayberry, Islip, was inspired to become a chef at the young age of 13 when he started cooking in the most formative kitchen, at his grandmother's house. At age 14, he started his culinary career working in his uncle's New Hyde Park restaurant, now under new ownership. It was there that Muzio learned he didn't just want to be a chef, but he wanted to be a great chef.
He graduated at the top of his class from The Culinary Institute of America in New Hyde Park, New York, where he received the Chef's Award for academic excellence, culinary skill, and knowledge in 2001. Following graduation, he went to the Hamptons where he was sous chef at Pacific East in Amagansett and then opened as sous chef at East by Northeast in Montauk. Muzio decided to expand his knowledge of Asian cuisine by traveling to Southeast Asia beginning with Thailand, Laos, Vietnam, and Cambodia. Upon his return, he accepted the executive chef position at Babylon Carriage House in Babylon, New York, where he was first able to show his creative side and garnered the gold medal for "Best Chef on Long Island" by the American Culinary Federation. During his tenure at Babylon Carriage House, he also had recipes published in Gourmet Magazine including one of VIEW's signature dishes, Thai calamari. After three years, Muzio decided to travel to France to learn from a master chef but realized most of the great French chefs were in New York. Instead of going abroad, he seized an opportunity to work at the three-star Michelin-rated restaurant Le Bernardin in New York City under world-renowned chef Eric Ripert. The talent and professionalism that surrounded him every day pushed Muzio to excel as he worked his way up to the position of chef poissonier with the responsibility of cooking every piece of fish that left the kitchen. Two years later, he took his long-awaited trip to Europe traveling through Spain, Italy, France, Germany, and England.
When he returned, Muzio decided to go back to his family roots on Long Island where the resources are abundant. In 2009, he became executive chef of Riverview Restaurant on the South Shore in Oakdale. Lessing's Hospitality reincarnated the 23-year-old restaurant in 2010 with the launch of VIEW, boasting a brand new menu, look, and concept with Muzio at the helm in the kitchen. Newsday's Peter Gianotti gave the restaurant two and a half stars and commended Muzio saying, he "was a great catch for View". Meanwhile, Joanne Starkey of The New York Times raves, "he clearly knows his fish" while rating the restaurant "Worth It". Richard Scholem, reviewer for Long Island Pulse and former food critic for The New York Times referred to Muzio as "a heavyweight chef." At Bayberry, Muzio's goal is to inspire and motivate his team with the culinary knowledge and professional achievements that he has attained throughout his career. He remains committed to his pursuit of excellence through hard work and determination while having fun.